Gary Edward Gordon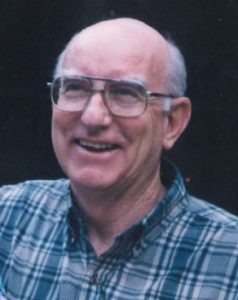 Funeral services for Gary Edward Gordon, 83, West Plains, Missouri, will be held at 2:00 p.m., Saturday, October 8, 2022, in the Rose Chapel of Robertson-Drago Funeral Home.  
Mr. Gordon passed away at 3:30 p.m., Thursday, September 29, 2022, at NHC Healthcare.
On January 25, 1939, Clinton Edward Gordon and Bessie Madaline Ragsdale Gordon drove through a snowstorm from Bendavis, Missouri to Mountain Grove, Missouri, where Gary Edward was born.  Returning home, they lived in the living quarters in the back of the store with big brother, Gayle, and grandparents, John and Beulah Gordon.  At an early age, Gary traveled west with his parents and extended family members, following the construction of airfield runways.  When his dad was drafted, he and his mom and brother returned to Missouri to stay with grandparents, Henry and Minnie Ragsdale, in rural Wright County.  Gary attended Murr School, which was a one-room schoolhouse with an outhouse.  The teacher was his uncle, Ray Ragsdale.  After his dad was discharged, they moved to West Plains where Gary attended Carmichael School.  He accepted Christ at the Church of God's Vacation Bible School.  After elementary school, they moved to Wichita, Kansas, where he attended junior high and high school, graduating with the Class of 1957.  Gary joined the Kansas Air National Guard, and was sent to Denver, Colorado, for basic training.  When he returned to Wichita, he met Angie Lee Hawkins, and they were married on September 12, 1959.  Their first son, Grandon Edward, was born there.  Boeing later transferred Gary to Washington State where their second son, Grayson Efton, was born.  They then moved to Armadillo, Texas, where they lived for thirteen years.  During the stay there, Gary was ordained a Deacon on the night that man landed on the moon.  He worked at Pantex Atomic Energy Plant for ten years before returning to West Plains.  He managed his grandmother's café for two years before going to work at Southwest (DRS), where he retired after twenty-five years.
He is survived by his wife, Angie, of sixty-three years; two children, Grandon Gordon and wife, Marilyn, and Grayson Gordon and wife, Rita; three grandchildren, Tiffany Bryce and husband, Ryan, Natosha Haydock and husband, Steve, and Garen Gordon and wife, Patricia; eight grandchildren, Cora, Eden, and Iris Bryce, Tegan and Liam Haydock, and Zoie, Zander, and Melody Gordon; one sister-in-law, Mary Gordon; many aunts and cousins; and three generations of nieces and nephews.
His parents, grandparents, brother, Gayle Gordon, one grandson Gariel Gordon, and one nephew Galen Gordon, preceded him in death.
Visitation will be from 6:00 p.m. to 8:00 p.m., Friday, at Robertson-Drago Funeral Home.  Burial will be at Oak Lawn Cemetery.  In lieu of flowers, the family has requested that each person do something special for a loved one.  Memorial contributions may be made to a charity of choice and may be left at or mailed to Robertson-Drago Funeral Home, 211 West Main, West Plains, MO  65775.