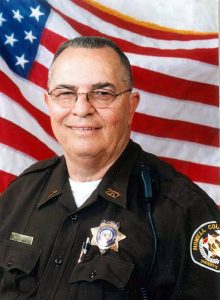 A Celebration of Life Service for Robert Kenneth Lang, 84, West Plains, Missouri, will be held at 2:00 p.m., Friday, April 26, 2019, in the Community Room of Walnut Grove Apartments, 302 Walnut St., West Plains, Missouri.
Mr. Lang passed away at 2:41 a.m., Thursday, February 28, 2019, at NHC Healthcare.  He was born September 22, 1934, at Brooklyn, New York, to Walter and June Lang.  As a young child, his family moved to California where he continued living and where he raised his children before moving to the
West Plains area.  Mr. Lang was a veteran, having served with the United States Marines during the Korean War.  He was a member of the Marine Corps League Det. #1184 WP, serving as their Chaplain for several years.  Bob worked in Law Enforcement for many years and was a High School coach for many different sports although football was his favorite and he was an avid Zizzer fan.  Mr. Lang was a member of First Baptist Church of West Plains.
He is survived by his significant other, Marjorie Kesling, West Plains, Missouri; four children, Robin Schmenger and husband, Roger, Terry Lang, Rick Lang and Linda Love Lang, all of the State of California; nine grandchildren; and three great-grandchildren.
His parents and one son, Robert Lang, Jr. preceded him in death.
Memorial contributions may be made to OMC Cancer Treatment Center and may be left at Robertson-Drago Funeral Home.