Robert L. Sargent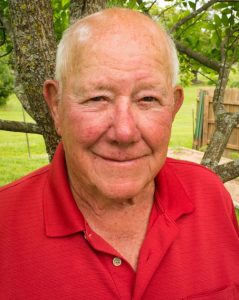 Funeral services for Robert L. Sargent, 94, West Plains, Missouri, will be held at 2:00 p.m., Wednesday, June 22, 2022, at First Baptist Church, under the direction of Robertson-Drago Funeral Home.
He reached his heavenly home on June 19th, 2022 at his home surrounded by his loving family. 
Bob was born June 22, 1927 at Sargent Valley, Nebraska, near Round Valley, to Glenn and Grace (Caldwell) Sargent, who preceded him in death. Bob was the eldest child of six siblings.  On June 3, 1947, he married the love of his life, Norma Jean Kinder. They were married for over sixty years prior to her death.  In 1959, Bob and Jean moved their family to West Plains, Missouri, where he founded Ozark Asphalt Company. His hard work paid off and the company grew to a major asphalt business in southern Missouri. He retired from his company at age seventy. Bob has always been very involved in the community and active in many organizations. He was a proud member of Abou Ben Adhem Host Shrine Club and Past Worshipful Master of Mt. Zion Masonic Lodge #327. He was an active member of the First Baptist Church where he was saved and baptized at age thirty-two.  It is at this same church where he walked his three daughters down the aisle. He loved attending Emmaus Road Sunday School class. He served his country in the Army where he attained the rank of Staff Seargent.  Through the years he was involved as the President of Sheltered Workshop, Boatmans' and Bank of America board Member, Associated General Contractors serving as President, Richards R-5 school board, and was the oldest active member of the West Plains Country Club where he loved being a member of the 12:30 Gang. Although Bob lived nearly ninety-five years and had a very full life, he will be missed by those who loved him so much. His family meant everything to him and his friends were highly regarded as instrumental in keeping him active and "young."
Bob and Jean were blessed with three daughters, Saundra Roe (Tom), Shirlee Francis (Joe) and Sharon Hamlet (Rick).  Bob was very proud of his daughters, sons-in-law and grandchildren and could often be heard discussing how lucky he was to have this family.  Papa Bob's grandchildren are referred to as "The Magnificent Seven".  They are Keith Roe, Chris Roe (Duanella), Tricia Thomas (Chuck), Kelly Roe (Paige), Robert Francis, Jessica Hamlet (Sarah) and Justin Hamlet (Natasha). Bob enjoyed sixteen great-grandchildren: Kelsey, Katelyn, Kassidy, Chase, Nacona, Hannah, Nakaiya, Claire, Avery, Jamison, Brooklynn, Sutton, Parker, Aiden, Bodhi and Ryan. The next generation already includes six great-great-grandchildren.  Bob is survived by three siblings, Norma Kissick (Don), Joseph Sargent (LaVerne) and Leona Rosenow; and a host of nieces, nephews, cousins, and many great friends. 
Bob is preceded in death by his wife, Jean, parents, brothers – Carl and Donald Sargent, in-laws Roy and Susie Kinder, brothers- and sisters-in-law, LeRoy and Barbara Kinder, Lynn and Kaye Kinder, sister in-law Barbara Sargent, and brothers- in-law Francis Strieff and Chuck Rosenow.
The family would like to thank Dr Robert Martin, the doctors and nurses of OMC Medical Center, Three River's Hospice, along with Bob's special Helpers, Diana Stokes, Joyce Coppock, Royce Pace and Susan Howard. 
Family visitation will be held Tuesday, June 21st, from 6:00 p.m. to 8:00 p.m.  His final resting place will be beside his wife at Howell Memorial Park Cemetery, Pomona, Missouri.  Memorial contributions may be made to HOST Shrine Club, West Plains Chapter, and may be left at or mailed to Robertson-Drago Funeral Home, 211 West Main, West Plains, MO  65775.