Ryan Wayne Tasker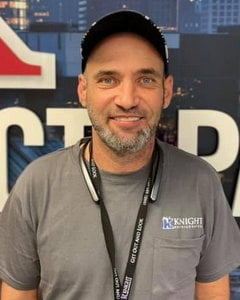 Ryan Wayne Tasker, 42, Webb City, Missouri, passed away at 12:47 a.m., Saturday, July 31, 2021, at Ozarks Medical Center, West Plains, Missouri.
He was born August 14, 1978, in Salina, Kansas, to Donald D. Tasker and Janet S (Smith) Fraas.  Ryan attended Shawnee Mission High School and CRST trucking school in Cedar Rapids Iowa.  As a young boy, Ryan enjoyed visiting his grandparent's farm in Delphos, Kansas and later vacations with his mom, daughter, Savannah, niece Averie and nephew Greysen. Ryan loved his children and aspired to be the very best father and grandfather possible. He was likewise a loving husband and friend to anyone needing help. He was known for putting others before himself. He enjoyed dinners with his father, Don, date night movies with his daughter, Savannah usually ending the evening with a stop for Mexican food. It wasn't often you'd see Ryan without his favorite drink–an extra large Pepsi. Ryan was also a car buff; he enjoyed car shows and was often found modifying his or a friend's car or truck. At the time of his passing he worked for Knights Transportation.
He is survived by his wife, Rebeka (Beasley) Tasker, Webb City Missouri; daughter, Savannah N Tasker and partner, Isaiah Childers, DeSoto Kansas; sons, Kaleb and Zackaryan Tasker, Oak Grove, Missouri; grandson, Byntley Z Childers; his parents, Donald Tasker and Janet (Smith) Fraas; brother, Chad A Tasker, Overland Park, Kansas; nieces, Averie and Kaylie; nephew, Greysen; step-son, Joshua Clark; step- brothers, David L Fraas, Boise, Idaho and Brandon Vaughn, Orlando, Florida; step-sister, Rebecca Rosenbaum; and many other relatives.
He is proceeded in death by grandparents, Donald L and Donna J (Davis) Tasker, Harley L. and Maxine I (Rothfuss) Smith, one sister, Nichole R. Tasker, one brother, Jeffrey S. Tasker, one step-brother, Matthew L Fraas and one step-sister, Amy C (Fraas) Chapman.
A Celebration of Life service will be held Saturday August 7th at the Matt Ross Community Center, 8101 Marty Street, Overland Park, KS, between 3 and 5 pm.
In lieu of flowers, the family encourages donations in memory of Ryan Wayne Tasker; to Janet Fraas to be put in a trust for his children or the charity of choice, and may be left at or mailed to Robertson-Drago Funeral Home, 211 West Main, West Plains, MO  65775.