Glen Rogers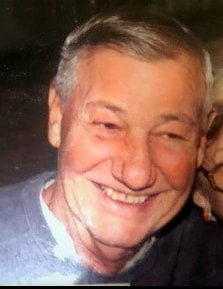 Graveside services for Glen Rogers, 80, Belton, Missouri, will be held at 1:00 p.m., Saturday, August 7, 2021 at Howell Memorial Park Cemetery, under the direction of Robertson-Drago Funeral Home. 
Mr. Rogers passed away Saturday, July 24, 2021, at Beautiful Saviour Nursing Home, Belton, Missouri. 
He was born October 26, 1940, at Myrtle, Missouri, to Shelby Rogers and Artie Mae Johnson Rogers.  On October 22, 1971, he was married at Grandview, Missouri, to Becky Ross.  Glen and Becky would have celebrated their 50th wedding anniversary this year.  Mr. Rogers worked as a stock and commodities broker for a number of years; he also worked to bring technology to many in the agricultural industry.  Also, he and his wife managed Howell Memorial Park Cemetery from 1997 to 2005.  He was a hard worker, a super dad and husband. 
He is survived by his wife, Becky Rogers; two children, Mike Rogers and Susan Shelley; six grandchildren; two sisters, Jessie York and Sue Campbell; and many nieces and nephews.  
His parents, one daughter, Cindy Rogers, one granddaughter, Sarah Gelencher, one sister, Reba Ratliff and three brothers, James, Joe and Bob Rogers, preceded him in death.