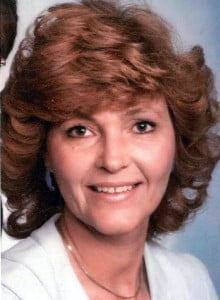 A memorial service for Sherry Ann Johnson, 68, Koshkonong, Missouri, will be held at 10:00 a.m., Friday, July 24, 2015, at the Curry Street Church of Christ.
Mrs. Johnson died July 18, 2015, at her home.
She was born February 22, 1947, at Bessemer, Alabama, to James and Virginia Johnson.
She is survived by her father, James A. Johnson; two children, Paula Mankel (Timothy) and Paul Herring, Jr. (Kate Ellis); three grandchildren; one great-grandchild; one brother; three sisters; many nieces and nephews; and her "Good Boy".
Her mother and husband, Al Thompson, precede her in death.