Sheryl Lynn Womack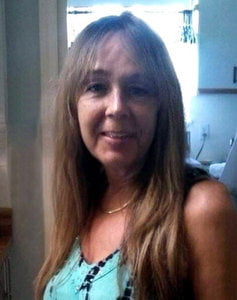 Funeral services for Sheryl Lynn Womack, 61, Panama City, Florida, formerly of West Plains, will be held at 2:00 p.m., Saturday, September 24, 2022, in the Rose Chapel at Robertson-Drago Funeral Home.
Mrs. Womack passed away on September 12, 2022.
She was born to John and Eileen Sanders on October 28, 1960, in East St Louis IL. She will be remembered for being a loving wife, mother, sister, aunt, and friend.
Sheryl is proceeded in death by her parents, father-in-law Don Womack, grandparents, and many other unforgotten family and friends.
She is survived by her husband Craig Womack, daughter Jennifer Kennedy, Mother-in-law Lee Womack, her sisters Susie Campbell and husband Dave , Darlene Jones, Denise "Shorty" Davis, and many beloved nieces, nephews, cousins, aunts and uncles, Sister-In-laws, and many many friends.

Sheryl worked her entire life in the food service industry as a server. She was very enthusiastic and talented at her position She greatly enjoyed touching lives in the brief interactions of the patrons. Sheryl highly valued those that she had the pleasure of serving on multiple occasions and the "regulars".  Sheryl loved music and enjoyed attending rock concerts as often as possible. She looked forward to the annual rock and roll cruise "Shiprocked" and started her countdown to the next one as soon as she got off of the boat. Sheryl loved to travel and experience new things. Sheryl was always up for a road trip- especially the unplanned, spur of the moment kind.  Sheryl devoted her life to helping others and spreading joy. She loved to host elaborate parties where she would showcase her amazing cooking skills and had the honor of bringing people together. Sheryl had a huge heart and was always eager to help solve any problem. Sheryl made a difference in the life of every path she crossed. She always was there any time someone needed advice or even just someone to vent to. She was very compassionate and wanted to help fix anything that caused pain. She was loved by many and will be greatly missed.
Funeral services will be held in both Panama City Florida and in West Plains Missouri.
Visitation service will be at 1:00 p.m., prior to the service.  Burial will be in South Fork Cemetery.  Memorial contributions may be made to Platelet Disorder Support Association – for People with ITP – Home (pdsa.org) and may be left at or mailed to Robertson-Drago Funeral Home, 211 W. Main, West Plains, MO  65775.