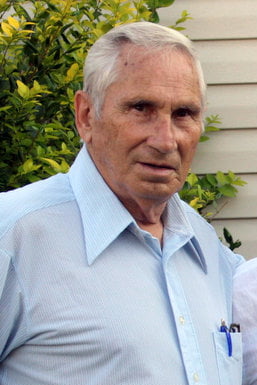 Stanley "Ray" Good, 72, West Plains, Missouri, passed away Monday, November 3, 2014 at West Vue Nursing Center.
He was born January 22, 1942, at Alton, Missouri, the eighth child of the late Purl Edgar and Viola Mildred Pingree Good. Ray was a veteran, having served in the United States Army. He served his country honorably for fourteen months in Vietnam. While in Vietnam, he was assigned to the First Air Calvary Battery "A" 2nd Battalion (Airmobile) 19th Artillery. He was awarded the Air Medal for meritorious participating in aerial flights in the Republic of Vietnam during the period of 1968 and 1969. He also received the Army Commendation Medal for his service against hostile forces, the National Defense Medal, the Vietnam Service Medal and the Vietnam Campaign Medal. Ray spent most of his working years in West Plains, working and retiring from Regal-Beloit, formerly known as Marathon Electric.
He is survived by two sons, Jason Good and Matthew Good, wife, Mel, West Plains; six grandchildren, Jordan, Logan, Megan, Aubrey, Julianne and Lucas, all of West Plains; two brothers, Donald Good, wife, Ann, Spokane, Washington and John Good, wife, Nancy, West Plains; three sisters, Evadene Vinneau, husband, Cy, Spokane, Washington, Phyllis Schaller, Monett, Missouri, Sue Adams, husband, Marshal, Groveland, Illinois; sister-in-law, Marcia Good, Jacksonville, Florida; many nieces and nephews; the mother of his children, Mary Good, West Plains; and friend, Lesley Davis, Alton, Missouri.
His parents, one sister, Maxine and one brother, Arnold, precede him in death.
At Mr. Good's request, no services will be held. The family would like to thank Dr. Morgan, Dr. Roylance and the staff at West Vue Nursing Center for their care and compassion during Ray's illness.