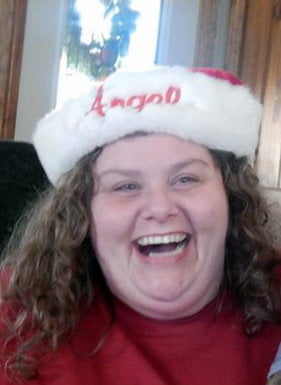 Graveside services for Traci Dawn Owens, 37, West Plains, Missouri, will be held at 11:00 a.m., Wednesday, August 13, 2014, at Union Cemetery, Union, Arkansas, under the direction of Robertson-Drago Funeral Home.
Traci died at 1:00 a.m., Friday, August 8, 2014, at her home.
She was born August 29, 1976, at Salem, Arkansas, to Homer "Sonny" Owens and Marilyn Teresa Desmarais Owens. Traci was a loyal friend and loved her family very much. She also loved her "son" Tokie. She never knew a stranger and was like a second mom to many kids and was a very humorous and kind hearted person. Traci was a Christian.
She is survived by her father, Sonny Owens, Moxee, Washington; six brothers and sisters, Gary Owens, Salem, Arkansas, Diana Owens, Ozark, Missouri, Brenda Kohler, husband, David, Koshkonong, Missouri, Joey Owens, Koshkonong, Missouri, Denise Carter, husband, Doug, West Plains, Missouri, and Mikey Owens, Dini, Alabama; nieces and nephews, Chasity Carter and husband, Ted, Joseph Hamilton, Little Gary Owens, Courtney Carter, Bub Carter, Corey Owens, Wyatt Owens, Amanda Owens, Fraley Boss and husband Jay, Jordan Owens, Dustin Helm and Kaley Kohler; great-nieces and great-nephews, Paige Hollis, Ryan Hollis, McKenna Boss, Clover Boss and Alex Helm; many friends; and her "son" Tokie.
Her mother, one sister, Amanda Owens, grandparents, Spikey "C. L." and Ollie Owens and Joseph and Esther Desmarais, nephew, Shawn Owens, Aunt, Barbara Owens, cousin Shane and sister-in-law, Honey Owens, precede her in death.
Visitation will be held from 6:00 until 8:00 p.m., Tuesday at Robertson-Drago Funeral Home. Memorial contributions may be made to the family, and may be left at Robertson-Drago Funeral Home.