Travis Lee Collins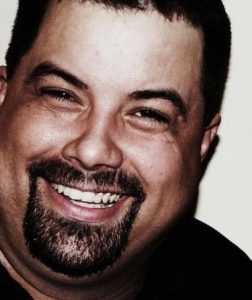 Funeral services for Travis Lee Collins, 48, West Plains, Missouri, will be held at 2:00 p.m., Saturday, January 15, 2022 in the Langston Street Chapel of Robertson-Drago Funeral Home.  
Travis went to his heavenly home at 10:10 a.m., Monday, January 10, 2022, at Siloam Springs, Arkansas.
He was born June 14, 1973 at Springfield, Missouri, to Ronald Lester and Linda Sue Barnett Collins.  On July 8, 1991, he was married at First General Baptist Church of West Plains, to his high-school sweetheart, Marla Kay Weisbrod.  Travis and Marla were married for thirty years.  From an early age, Travis enjoyed anything outdoors.  He enjoyed bow hunting, fishing, coon hunting, and working on the family farm.  He especially loved spending time with family and friends.  He worked as a machinist for over twenty-five years, ten of which he co-owned and operated RNT Machine & Welding with his brother.  But his true passion was preaching God's Word at China Union Church, his second family whom he loved dearly.  Travis had been an ordained minister since 2014, which to his family and friends was no surprise since he never knew a stranger.  His enthusiasm and love for the Lord infected everyone who had ever met him or heard him preach.  And everyone who ever met Travis said that he always made them feel he had always known them.  His ability to light up a room will never be forgotten.
He is survived by his wife, Marla, of the family home; his mother, Linda Collins, West Plains, Missouri; his father-and-mother-in-law, Ed and Rita Weisbrod, West Plains, Missouri; one brother, Nathan Collins and wife, Teresa, West Plains, Missouri; two sisters-in-law, Jennifer Prewitt and husband, Rodney, West Plains, Missouri, and Jessica Weisbrod, West Plains, Missouri; and five nieces and nephews, Ashton Collins, Victoria Collins, Logan Maffei, Megan Maffei, and Austin Prewitt.
His father and grandparents, Dewey and Alene Barrnett, and Lester and Ethel Collins, preceded him in death.  
Visitation will be from 6:00 p.m. to 8:00 p.m., Friday, in the Langston Street Chapel of Robertson-Drago Funeral Home.  Burial will be at State Line Cemetery.  Memorial contributions may be made to the local Honor Guard and may be left at or mailed to Robertson-Drago Funeral Home, 211 West Main, West Plains, MO  65775.