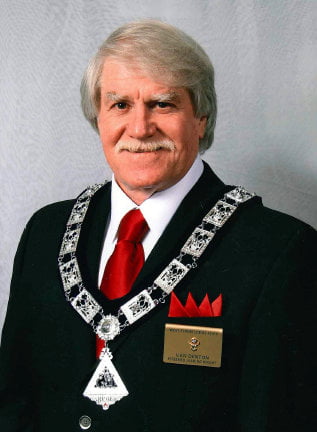 Graveside services for Edward Vanduel Denton, III, 67, West Plains, Missouri will be held at 2:00 p.m., Wednesday, February 25, 2015, at Howell Memorial Park Cemetery, under the direction of Robertson-Drago Funeral Home.
Mr. Denton died at 4:00 a.m., Saturday, February 21, 2015, at his home.
He was born June 3, 1947, at Memphis, Tennessee, to Edward Vanduel Denton, II and Dorothy Waterbury Denton. He was married October 3, 2001, at Millington, Tennessee, to Faye Turner. Mr. Denton was a veteran, having served in the United States Marines. Before his retirement, he was employed with BellSouth Telephone. Mr. Denton was a member of the Am Vets, a life member of the Memphis Veterans of Foreign Wars, and was a member and past officer in the Elks Lodge where he was leader of the deer hide program. He loved being outdoors and enjoyed hunting, horseback riding, canoeing and fishing. Mr. Denton was of the Methodist faith.
He is survived by his wife, Faye Denton, of the family home; one son, Christopher Denton, Memphis, Tennessee; three step-children, Dee Evitt, husband, Chet, Brighton, Tennessee, Crystal Hauston, husband, John, Atoka, Tennessee and Patrick Rhoads, wife, Kim, Covington, Tennessee; seven step-grandchildren; five step-great-grandchildren; six double first cousins, Dixie Snipes, husband, Charles, Marshall Waterbury, wife Donna, Leland Waterbury, wife Cathy, Al Waterbury, wife, Sandy, Jeannie McClain, husband, Randy, all of the State of Tennessee and Wynne Leonard, husband, Jeff, Austin, Texas; special friends, Judy Glen, Millington, Tennessee and James Parks, West Plains, Missouri; and several that called him Uncle Van.
His parents, one brother, Don Denton, and Aunt and Uncle, Bill and Jean Waterbury, precede him in death.
Visitation will be held from 12:00 until 1:30 p.m., Wednesday at Robertson-Drago Funeral Home. Memorial contributions may be made to any charity of choice, and may be left at Robertson-Drago Funeral Home.