Velma Lee Rieck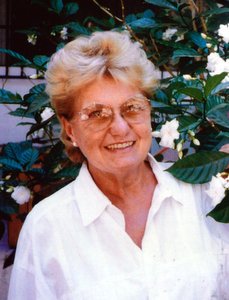 Graveside services for Velma Lee Rieck, 89, West Plains, Missouri, will be held at 2:00 p.m., Friday, February 12, 2021, at Howell Memorial Park Cemetery, under the direction of Robertson-Drago Funeral Home.
Mrs. Rieck passed away at 9:37 a.m., Wednesday, January 27, 2021, at West Vue Green House Homes.
She was born June 28, 1931, at Seminole, Oklahoma, to Luther Lee Maples and Edith Josephine Turner Gould.  Velma lost her father at an early age; her Mother went on to marry Clinton Angus Gould.  Velma had four brothers and three sisters.  While just sixteen years old, she helped bring her sister Tempa into the world.  She later told family that she had wanted to be a nurse up until that point.  Velma attended school in West Plains and graduated High School in 1949.  She married Jack Leonard Mustion on July 3, 1951.  Velma and Jack had two children, one of which they lost at a very young age.  A few years later, Velma gave birth to their son, Gary Jack Mustion on March 10, 1955.  On April 15, 1955, Velma lost her husband, Jack, in a tragic airplane crash.  He was thirty-four years old.  She later went on to marry Wilfred Rieck.  Velma and Wilfred started several businesses together over the years; Rieck's Water Works, The Old Time Flea Market and Rieck's Rentals.  When not working, Velma and Wilfred loved to travel together.  They were able to see much of the world.  During their travels they found a love of the warm weather and people of Mexico.  Velma loved spending time in her garden when they were not traveling.  She took great care and pride in gardening. 
She is survived by one brother, Ron Gould; two grandsons, Casey Mustion and Cody Mustion; and two step-grandchildren, Jason Rieck and Beckie Collins.
Her parents, husbands, her daughter and her son, Gary Jack Mustion, preceded her in death.