Kenneth Bengson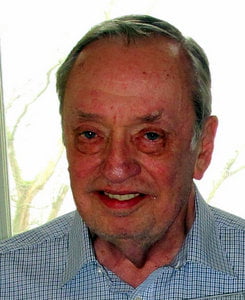 Funeral services for Kenneth Arthur Bengson, 81, West Plains, Missouri, will be held at 2:00 p.m., Saturday, February 6, 2021 at the Langston Street Chapel of Robertson-Drago Funeral Home.
Mr. Bengson passed away at 10:20 a.m., Saturday, January 30, 2021, at his home.
He was born July 9, 1939, at Chicago, Illinois, to Walter C. Bengson and Mildred Radloff Bengson.  Ken was raised in Round Lake, Illinois.  Mr. Bengson was a veteran, having served with the United States Army and the United States Air Force.  He met his beloved wife, Cathy in 1979; they were married on April 10, 1993.  Ken was an avid Chicago Cubs fan.  He started Countryside Pet Supply in 1988 with a one page catalog.  In 1999 he built his first website, CountrysidePet.com and in 2002 he discontinued the paper catalog and took the business completely e-commerce.  He retired in 2018, but remained available for consultation after turning the business over to his wife, Cathy and daughter, Heather.  Ken was passionate about business, history, politics, photography and classic cars as well as many other hobbies.  Ken gave more than 100% of himself to everything he ventured into.  Even when he was partially retired, he flew to Washington DC to speak with Congress about his opposition to the Marketplace Fairness Act (taxing the internet) at the request of PayPal and Ebay.  While he was very proud of his business and successes, nothing made him more proud than his family.  His family was his world and there was nothing he would not do for those he loved.
He is survived by his beloved wife, Cathy, two sons, Randall Bengson and wife, Desiree, Winslow, Arizona and Scott Miller and wife, Megan, Peace Valley,  Missouri; three daughters, Denise Parsons and husband, Daniel, Moody,  Missouri, Heather Hill and husband, Bobby, West Plains, Missouri and Sandra Miller, South Fork, Missouri; fifteen grandchildren; eleven great-grandchildren; his sister, Linda Gilbert; and special friend, Ed Lee.
His parents, one brother, Walter "Bud" Bengson, his dear friend, Bob Ray, brother-in-law, Rick Turner and nephew, Ryan preceded him in death.
Visitation will be held from 6:00 until 8:00 p.m., Friday, at the Langston Street Chapel of Robertson-Drago Funeral Home.  Burial will be in the South Fork Cemetery.  Memorial contributions may be made to South Fork Cemetery and may be left at or mailed to Robertson-Drago Funeral Home, 211 West Main, West Plains, MO  65775.