Wayne Prewett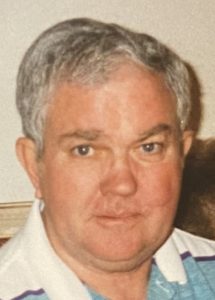 Funeral services for Jewell (Wayne) Prewett, 89, West Plains, Missouri, will be held at 10:00 a.m., Thursday, October 14, 2021, in the Rose Chapel of Robertson-Drago Funeral Home.
Mr. Prewett passed away at 2:18 a.m., October 9, 2021, at Cedarhurst in West Plains, Missouri.
He was born August 2, 1932, at Union, Arkansas, the son of Cleo Prewett and Lola Fountain Prewett. He graduated from Oxford High School, and on May 2, 1950, he was married at Oxford, Arkansas, to Billie Jeanne Sherrell.
Soon after they married, Wayne and Billie moved to Kansas City, Missouri, for Wayne to attend college. In 1954, Wayne graduated from the University of Missouri-Kansas City with a major in chemistry and a degree in pharmacy.   He was the past president of the Missouri Pharmaceutical Association.
One week later, while the couple was in West Plains visiting his sister, Wayne purchased Wilke Drug Store. Within a week, he and Billie moved to West Plains, and he began his career as a pharmacist. Soon the couple was blessed with three children, Janet Linn, Judy Lea, and Joe Lynn. Aside from owning and operating several pharmacies, Wayne was a businessman and invested in commercial and residential rental properties. Wayne also served in the National Guard. In addition to his National Guard service, Wayne was a Shriner.
In the early 1970's, Wayne and business partner, Wilfred Rieck, purchased some acreage on Old Howell Valley Road. They developed part of the land as rental property, and the remainder was kept as a farm. A few years later, Wayne bought out Rieck's part of the farm and continued raising cattle. When asked if he was a farmer, Wayne always replied, "No, we run cattle."  The farm became a place of refuge at the end of a long day of work.  Wayne loved nothing more than to drive through his cattle or bushhog a field to shake off the stress of the day. He shared his love of "running cattle" with the family. Many memories were made cutting and baling hay, learning to drive a farm truck, helping feed cows, riding motorcycles, shooting off fireworks, and watching the birth of baby calves. The farm remains in the family with son, Joe, overseeing the daily operations. 
Although work was high on Wayne's list of priorities, it did not rank higher than his family. His family knew he loved them because he never ended a conversation or phone call without saying "I love you." This has been passed down to his children, grandchildren, and great-grandchildren. As his daughter, Janet, said, "The best parts of dad live on in all of us." Wayne was of the Baptist faith and a member of the First Baptist Church of West Plains. Wayne's family spent his last remaining hours with him, with wife, Billie, and daughter, Judy, at his bedside when he went home to his Lord and Savior, Jesus Christ.
Wayne is survived by his wife, Billie, of seventy-one years; three children, daughter Janet Robinson and husband, Larry, daughter Judy Carr, and son Joe Prewett and wife, Stacy, all of West Plains, Missouri; six grandchildren, Mallory Snodgras (David), Charlie Robinson (fiancé Brittney Rinehart), Sam Robinson (Paige), Amber Carr, Alex Prewett (Kate), and Max Robinson (Katherine); seven great-grandchildren, Isabelle Snodgras, Brady Gaines, Emma Gaines, Nora Robinson, Hollis Snodgras, Myles Prewett, and Poppy Robinson; one brother-in-law, Joe Spears; and several nieces, nephews, and cousins.
His parents, sister, Glyn Spears, and in-laws, Eldridge and Faye Sherrell, preceded him in death.
Visitation will be from 6:00 to 7:30 p.m., Wednesday, October 13, 2021, at Robertson-Drago Funeral Home. Burial will be at Oak Lawn Cemetery, West Plains, Missouri. Memorial contributions may be made to Three Rivers Hospice and left at or mailed to Robertson-Drago Funeral Home, 211 West Main St., West Plains, MO 65775.