Carl Eugene (Gene) Owens, Sr.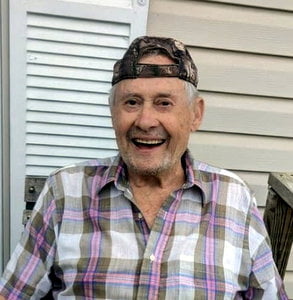 A celebration of life service for Carl Eugene (Gene) Owens, Sr., 91, Caulfield, Missouri, will be held from 6:00 until 8:00 p.m., Friday, June 9, 2023 in the Rose Chapel at Robertson-Drago Funeral Home.    
Mr. Owens passed away at 11:17 a.m., Monday, June 5, 2023, at his home.  
He was born April 18, 1932, at Williamsville, Missouri, to Luther Owens and Bertha Groves Owens.  On October 30, 2008, he was married at West Plains, Missouri, to Joan Schmidt.  Mr. Owens was a veteran, having served with the United States Army.  He enjoyed being outdoors, gardening and dancing.  He loved to make homemade salsa, the hotter the better!
He is survived by his wife, Joan Owens; seven children, Donna Cherry and husband, Keith, Carl Owens, Jr. and wife, Elaine, Eugenia Bauer and husband, Joe, Marcell Wray and husband, Kevin, Linda Owens, Marcus Owens, and Melissa Bradshaw; one step-daughter, Margaret Swafford; twenty-two grandchildren; thirty-six great-grandchildren; five great-great-grandchildren; two sisters, Ruby Melton Wideman and Frances Duncan; one sister-in-law, Dorothy Owens; and many nieces and nephews. 
His parents, former wife, Donna Fox Owens, one daughter, Michelle Owens, granddaughter, Cara Owens, step-grandson, Gary House, great-grandson, Nathen Stone, six brothers, Thurman, Glenn, Calvin, Jim, Bobby, and Doyle, and two sisters, Ruth and Eva, preceded him in death.