Evelyn Elizabeth Hull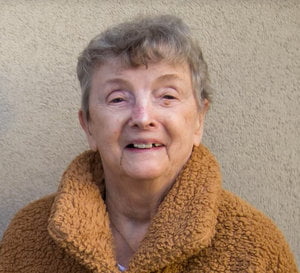 Funeral services for Evelyn Elizabeth Hull, 87, West Plains, Missouri, will be held at 2:00 p.m., Monday, June 12, 2023, in the Rose Chapel at Robertson-Drago Funeral Home.    
Mrs. Hull passed away at 9:39 p.m., Monday, June 5, 2023, at Ozarks Medical Center.  
She was born June 30, 1935 at Chicago, Illinois, to Julius and Lottie Lipinski Penzak.  On April 2, 1996, she was married at Seattle, Washington, to Ralph Hull.  Before her retirement, Mrs. Hull was a teacher at St. Mary's Catholic School, which she loved and had owned Serendipity book store.  She was best in the country.  Evelyn enjoyed arts, crafts and traveling.  She loved her family very much.  Mrs. Hull was a member of Pomona Christian Church.
She is survived by her husband, Ralph Hull, of the family home; three children, Greg Kraft and wife, Deborah, Dallas, Texas, Chris Kraft and wife, Debbie, West Plains and Mike Kraft, West Plains; Ralph's children, Karen Peterson and husband, Scott and Katherine Totaro; six grandchildren, Justin Kraft and wife, Haley, Jared Kraft, Marc Totaro and wife, Destiny, Chloe Emmans, Cody Hull and J.D. Walker; six great-grandchildren, Stetson, Aspen, Adabelle and Magnolia Kraft and Lylia and Rosalie Totaro; and special friend, Marla Tokarz Gutknecht. 
Her parents, late husband Joseph Kraft, Jr. and one son, Paul Joseph Kraft III, preceded her in death.  
Visitation will be held from 1:00 until 2:00 p.m., Monday, at Robertson-Drago Funeral Home.   Burial will be in Howell Memorial Park Cemetery. Memorial contributions may be made to St. Jude's Children's Research Hospital and may be left at or mailed to Robertson-Drago Funeral Home, 211 West Main, West Plains, MO  65775.