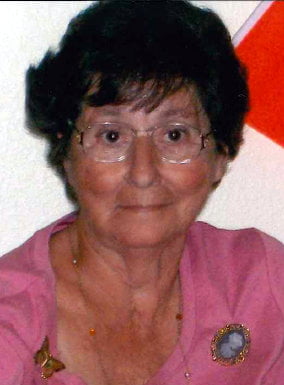 Funeral services for Connie Sue Acklin, 73, West Plains, Missouri will be held at 10:00 a.m., Friday, January 16, 2015, in the Rose Chapel at Robertson-Drago Funeral Home.
Mrs. Acklin died at 8:05 a.m., Monday, January 12, 2015, at West Vue Nursing Center.
She was born November 8, 1941, at Eminence, Missouri, to Paul W. Hunt and Creado Bell Hunt. On February 8, 1963, she was married at West Plains, Missouri, to Robert Acklin. She enjoyed gardening, sewing, crafts and puzzles and loved to play golf and watch others  golf.
She is survived by her husband, Robert Acklin, of the family home; three children, Jerry Acklin, wife, Diana, West Plains, Missouri, Deborah Acklin, Phoenix, Arizona and Michael Acklin, wife, Anita, Hale, Missouri; eleven grandchildren, Chad, Elizabeth, Donovin, Robert, Laureen, Tyler, Alivia, Hannah, Jaci, Alexy and Tristyn; four great-grandchildren; one brother, Bobby Hunt, Huntsville, Alabama; her twin sister, Bonnie Purdy, husband, Russell, Pleasanton, Kansas; and several nieces and nephews.
Her parents, one brother, Paul Hunt and one sister, Darlene Snipes, precede her in death.
Visitation will be held from 6:00 until 8:00 p.m., Thursday at Robertson-Drago Funeral Home. Burial will be in the Howell Memorial Park Cemetery. Memorial contributions may be made to Stroke Help Association or American Cancer Society, and may be left at Robertson-Drago Funeral Home.