Cynthia Louise Hathcock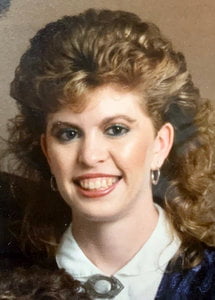 Graveside services for Cynthia Louise Hathcock, 55, Kansas City, Missouri, will be held at 2:00 p.m., Monday, March 29, 2021 at Gospel Hill Cemetery, under the direction of Robertson-Drago Funeral Home. 
Cindy passed away March 21, 2021, in Hospice at North Kansas City Hospital. 
She was born January 4, 1966 in North Kansas City, to Hadley Van Hathcock and Mary L Roberts Hathcock.  Cindy was a Christian attending Nashua Church of Christ, she was a sweet, kind, gentle person, who liked to be with her friends and family.  She will be greatly missed by her mother Mary, brother Darin, sister-in-law, Brandi and their children and friends.
She is survived by her mother, Mary Hathcock, one brother, Darin Hathcock and wife, Brandi; one niece, Nixon; and two nephews, Marston and Vandyl; whom she loved very much, they were special to her.
She was preceded in death by her father, Hadley Hathcock and two brothers, Michael Hathcock and Brant Hathcock.
Memorial contributions may be made to St. Jude's Children's Research Hospital and may be left at or mailed to Robertson-Drago Funeral Home, 211 West Main, West Plains, MO  65775.