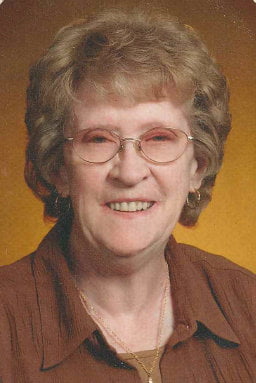 A memorial service for Dixie Dee Mincks, 80, West Plains, Missouri will be held at 2:00 p.m., Saturday, November 15, 2014, at The First United Methodist Church, West Plains, Missouri, under the direction of Robertson-Drago Funeral Home.
Mrs. Mincks died Wednesday, November 5, 2014, after a lengthy illness. She loaned her remains to the University of Missouri Medical School in Columbia. Her cremains will be inured in West Plains, at a later date.
She was born in Ottumwa, Iowa, May 31, 1934, to Roy H. Cole and Elva D. Hughes Cole. She grew up in a farming family and never forgot her roots—loving the country lifestyle her entire life. On May 2, 1953, she was married at Bloomfield, Iowa, to James A. Mincks. Dixie left the farm life for a while to accompany Jim and his railroad career. After living in several states they settled in Iowa City, Iowa in the early 1960's where Jim worked for the Rock Island Railroad. Dixie worked a variety of jobs including sales in jewelry, accounting at an advertising agency and insurance work for the University of Iowa Hospital and Clinics. To the end Dixie was an Iowa Hawkeye fan. In 1991, Jim and Dixie both retired and moved to West Plains, Missouri and for many years they owned a small hobby farm outside of town where they were able to return to their roots. Eventually they moved to a house on the edge of town that had a "country" feel, but easier to care for. Dixie and Jim have been active members of the First United Methodist Church of West Plains, where she worked as the church secretary for a period and was also active in helping with a variety of volunteer work for the church, including visiting "shut-ins"' and helping with the food pantry. Dixie was a dog lover. Over the years she enjoyed many as part of her family. We are sure that Ubu, Fergie, McGraw, Murphy and Buster were all waiting for her with big grins and tails wagging. Her youngest buddy, "Bruno" remains to keep watch over Jim and the house for her.
She is survived by her husband, Jim Mincks, of the family home; two children, Chuck Mincks, wife, Sue, Marion, Iowa, Chris Mincks, wife, Dr. Lisa Shakerin, Crystal, Minnesota; five grandchildren, Christi Geyer, husband, Duane, North Liberty, Iowa, Nikki Cuarsema, husband, Brandon, Anchorage, Alaska, Mike Mincks, Anchorage, Alaska, Duncan Mincks and Graham Mincks, both Crystal, Minnesota; two great-grandchildren, Faith Geyer, North Liberty, Iowa and Addyson Solberg, Anchorage, Alaska; and one brother, Denny Cole, wife, Deb, Drakesville, Iowa.
The family wishes to offer its sincere thanks and gratitude to the Ozarks Medical Center and staff, Dr. Charles Morgan and staff at the Shaw Building, Brooke Haven Health Care and the First United Methodist Church, all of West Plains, for their gracious and supportive care of Dixie in her final days. The family respectfully requests that in lieu of flowers, please consider making a donation to the First United Methodist Church of West Plains, Riverways Hospice of West Plains, or another charitable organization of your choice; any of which may be left at or mailed to Robertson-Drago Funeral Home, 211 West Main Street, West Plains, MO 65775. Dixie will be eternally grateful for your help in paying it forward for others in their time of need.