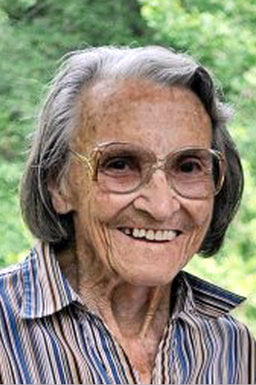 Funeral services for Lois Willie Dobbs, 91, West Plains, Missouri will be held at 10:00 a.m., Friday, November 14, 2014, in the Rose Chapel at Robertson-Drago Funeral Home, under the direction of Robertson-Drago Funeral Home.
Mrs. Dobbs died at 3:00 p.m., Monday, November 10, 2014, at Brooke Haven Health Care.
She was born September 13, 1923, at West Plains, Missouri, to Harvey Holbrook and Sybil Bacon Holbrook. On March 31, 1941, she was married at West Plains, Missouri, to James Edward Dobbs, who preceded her in death on May 30, 1999. She enjoyed traveling with her husband and loved her family, which was her life. Mrs. Dobbs enjoyed kids of all ages. She was a lifetime member of the DAV and VFW Auxiliaries. Mrs. Dobbs attended Spring Creek Church.
She is survived by two children, Louise Simmons, husband, Charles and Sue Erdmann, all of West Plains; seven grandchildren, Melissa Patrick, husband, Phil, Debra Davis, husband, David, Robert Simmons, wife, Julia, Tina Jones, Sandy Mitchell, husband, Shawn, Monica Mead, husband, Shawn and John Robert Erdmann; fourteen great-grandchildren; fourteen great-great-grandchildren; one sister, Mable Wilson, West Plains; and numerous special nieces and nephews.
Her parents, husband, one daughter, Nedra, two brothers, Bud Holbrook and infant Richard Holbrook, and two sisters, Laverne Holbrook and Faye Ganley, precede her in death.
Visitation will be held from 6:00 until 8:00 p.m., Thursday at Robertson-Drago Funeral Home. Burial will be in the Homeland Cemetery. Memorial contributions may be made to Homeland Cemetery, and may be left at Robertson-Drago Funeral Home.