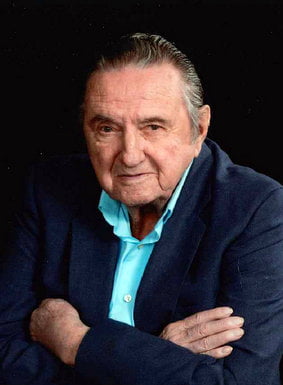 Graveside services for Edsel Euel Painter, 89, West Plains, Missouri, will be held at 10:00 a.m., Saturday, July 26, 2014, at Mitchell Cemetery, near Viola, Arkansas, under the direction of Robertson-Drago Funeral Home.
Mr. Painter died at 3:20 a.m., Wednesday, July 23, 2014, at his home.
He was born July 2, 1925, at Bexar, Arkansas, to Alvis Painter and Anna Kankey Painter. On January 21, 1997, he was married at Salem, Arkansas, to Naomi Collins. Mr. Painter was a veteran, having served with the United States Navy and before his retirement, he worked as a welder at Allis-Chalmers. He enjoyed playing pool, being in the outdoors and hunting. Mr. Painter was a member of United Freewill Baptist Church.
He is survived by his wife, Naomi Painter, of the family home, along with her four children, ten grandchildren and eighteen great-grandchildren; his three children, Brenda Lang, Blue Springs Missouri, Anita Heatherly, Lee's Summit, Missouri and Michael Painter, wife, Michel, Lake Ozark, Missouri; nine grandchildren; seven great-grandchildren; and one sister, Venita McCoy, Bexar, Arkansas.
His parents, one daughter, Cynthia Painter, one sister, Juanita Sanders and one infant brother, precede him in death.
Visitation will be held from 7:00 until 8:00 p.m., Friday at Robertson-Drago Funeral Home.  Memorial contributions may be made to The Gideon Bible Society or Mitchell Cemetery, and may be left at Robertson-Drago Funeral Home.