Peggy Sue Cotter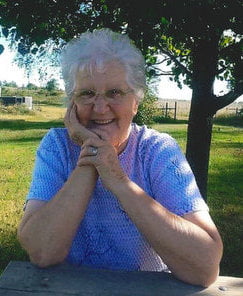 Peggy Sue Cotter, 85, Moody, Missouri, passed away at 6:41 p.m., Wednesday, August 4, 2021, at West Vue Nursing Center. 
She was born December 26, 1935, at Bakersfield, Missouri, to Sam Rhodes and Blocie Pendergrass Rhodes.  On March 1, 1952, she was married at Salem, Arkansas, to James O. (John) Cotter, who preceded her in death on March 2, 2012.  Mrs. Cotter was the Postmaster at Moody for over twenty years.  She enjoyed working with her husband.  Mrs. Cotter was a member of the Moody Church of Christ.
She is survived by five children, Mike Cotter and wife, Cheri, Moody,  Missouri, Joe Cotter and wife, Sandy, Orlando, Florida, Richard Cotter and wife, Brenda, West Plains,  Missouri, Mark Cotter and wife, Trish, Moody, Missouri and John Cotter and wife, Jodie, Moody, Missouri; thirteen grandchildren; twenty-eight great-grandchildren (one preceded her in death); one great-great-grandchild; and several nieces and nephews. 
Her parents, husband, several brothers and sisters and her Aunt Anna and Uncle Joe Sigler, whom raised her, preceded her in death. 
 A private burial was in the Free Union Cemetery.  Memorial contributions may be made to Free Union Cemetery and may be left at or mailed to Robertson-Drago Funeral Home, 211 West Main, West Plains, MO  65775.