Tovia Kalani Auala Jr.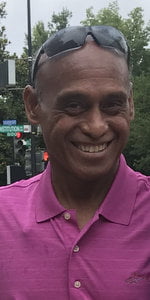 Tovia Kalani Auala Jr. departed this life on Wednesday, October 19, 2022 at his home.
He was born on June 14, 1963 in Honolulu, Hawaii to Tovia and Elaine (Navarro) Auala.  Tovia married Elquin Malone on November 14, 1992 in Kaneohe, Hawaii. They moved to Mtn. View, MO in the fall of 1994. Later, they moved to West Plains, and in the fall of 2021 they returned to Mtn. View.  Tovia worked as an electrical lineman for the City of West Plains until his retirement in December 2021.  Tovia was a devoted Christian and a member of the Washington Avenue Church of Christ. He loved teaching the teenagers, not only about God, but also about the Hawaiian and Samoan cultures.  He loved the outdoors. He loved hunting, fishing, coaching soccer, coaching swim team, and anything related to the ocean or river.  
He was preceded in death by his father, Tovia Auala. 
Survivors include his wife, Elquin Auala, of Mtn. View, Missouri; mother, Elaine Auala of Waimanalo, Hawaii: children, Kalani Auala of Kahaluu, Hawaii, Travis Auala of Florida, Jonathon-Michael Auala of Waimanalo, Hawaii, Zachary Auala of Reisterstown, Maryland, and Anela Auala of Nixa, Missouri; siblings, Theresa Kossman of Waimanalo, Hawaii, Janie Martin of Makakilo, Hawaii, Jonathon Auala of Waianae, Hawaii, Michael Auala of Mountain View, Hawaii, Monica Yeoman of Norfolk, England, Margaret Gutierrez of Twenty-nine Palms, California; four grandchildren and numerous nieces and nephews.
All are invited to join the Celebration of Tovia's Life on Saturday, November 26th at the Magnolia Room in the West Plains Civic Center at 2:00 p.m.
Memorial contributions may be made to Children's Homes Inc. in Paragould AR or the Churches of Christ Disaster Relief Fund and may be left at or mailed to Robertson-Drago Funeral Home, 211 West Main, West Plains, MO  65775.