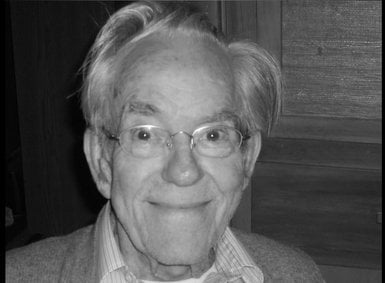 A visitation service for Dr. S.E. Gardner, 89, West Plains, Missouri will be held from 5:00 until 7:00 p.m., Saturday, January 17, 2015, in the Rose Chapel at Robertson-Drago Funeral Home.
Dr. Gardner died at 1:46 a.m., Tuesday, January 13, 2015, at his home.
He was born March 23, 1925, at Macomb, Illinois, to Harrison Edwin Gardner and Grace Westerdale Gardner. Over a span of nineteen years, he attended college at Western Illinois College, Macomb, Illinois, College of Idaho, Caldwell, Idaho and College of Optometry of Northern Illinois, Chicago, Illinois, graduating in 1949. On August 2, 1952, he was married at West Plains, Missouri, to Dorothy "Joyce" Hopke, who preceded him in death on January 6, 2001. Dr. Gardner, was a veteran, having served in the United States Army air Corps during World War II. He was a well-known Optometrist having long standing practices in both West Palins and Mountain View, Missouri. Dr. Gardner retired in 2003. He was a past Master of the Masonic Lodge and served as a past Grand of the Oddfellows.
He is survived by three daughters, Judith Ann Wildman, husband, Mark, Columbia, Missouri, Claudia Beyer, husband Brian, St. Clair, Missouri and Beverly Roberts, husband, Charlie, West Plains, Missouri; daughter-in-law, Jan Gardner Armitage, husband, John, Chestnut Ridge, Missouri; twelve grandchildren, Jeremy, Maigan, Jennifer, Michael, Matthew, Jessica, Joshua, Jenna, Seth, Jerica, Emily and Isaac; nine great-grandchildren, Teagan, Hannah, Ava, Emma, Maddox, Ellie, Alaina, Jordan and Jaycee; and one brother, James Bruce Gardner, wife, Ellen, Yuma, Arizona.
His parents, wife, one son, Greg Gardner, one granddaughter, Sarah Joyce Roberts and two brothers, Harrison Mac Gardner and Claude Arthur Gardner, precede him in death.
Burial will be in the Howell Memorial Park Cemetery. Memorial contributions may be made to the Gideon Bible Society, and may be left at Robertson-Drago Funeral Home.